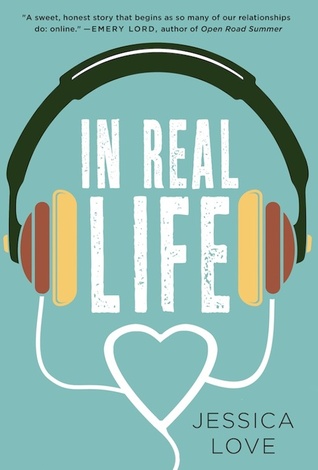 Hannah Cho and Nick Cooper have been best friends since 8th grade. They talk for hours on the phone, regularly shower each other with presents, and know everything there is to know about one another.
There's just one problem: Hannah and Nick have never actually met.
Hannah has spent her entire life doing what she's supposed to, but when her senior year spring break plans get ruined by a rule-breaker, she decides to break a rule or two herself. She impulsively decides to road trip to Vegas, her older sister and BFF in tow, to surprise Nick and finally declare her more-than-friend feelings for him.
Hannah's romantic gesture backfires when she gets to Vegas and meets Nick's girlfriend, whom he failed to mention. And it turns out his relationship status isn't the only thing he's been lying to her about. Hannah knows the real Nick can't be that different from the online Nick she knows and loves, but now she only has one night in Sin City to figure out what her feelings for Nick really are, all while discovering how life can change when you break the rules every now and then.
Note: I received an ARC of this novel from St. Martin's Press via Netgalley in exchange for an honest review.

The internet is a miracle. Almost everything that can be done offline can now be done online: attending college, taking a Pilates class, buying groceries... and even falling in love. And that's what happens to Hannah, the protagonist of this novel.

Hannah is... I don't quite know how to explain her. She's a weak character, definitely. Always so confused and anxious and helpless. There is never any internal stimulus affecting her: she always needs someone else to help her figure out her thoughts, ninety percent of which consist of her whining about her love life or her friends or something or the other.



As for the hero of this love story, Nick, he turns out to be a lying cheat of a friend with a secret girlfriend. But he's funny and charming and has great eyes or great hair (maybe both - probably both) so Hannah decides to forgive him that very night. Sigh.

These one-night-on-the-town stories always end up trying too hard. There's so much drama in this book, not to mention so many irrelevant,
clichéd

characters. Hyperactive best friend. Outgoing, daring sister of the shy and meek protagonist. Perfect dreamboy Nick and his 'slutty' popular girlfriend who must be hated because she's not the protagonist. The playboy rockstar-whose-name-I-can't-remember who is only a tool to make the perfect dreamboy jealous.



The writing is cute and the dialogue is laugh-out-loud worthy at times, I'll give you that. Hannah and Nick have great chemistry and their friendship is adorkable. Nick's nickname for Hannah ('Ghost') was a nice touch. But it's who they are outside of this friendship that bothers me, because both characters seem so empty and one-dimensional when they're not with each other. And Nick is one person with his girlfriend and another person with Hannah. He seems like a chameleon putting on a show just so each girl will fawn over him. Not cool, buddy. You are not joining my list of Book Boyfriends.

That's probably why I was not expecting this book to have a happy ending. It's a new trend for YA romances to have bittersweet endings, and that's okay. These are impulsive, lying teenagers. Friendships don't always translate into good relationships. I respect that.

Buuuuut everything works out great in the end, because books are not set in real life. No complications, a fluffy love story that elicited a begrudging smile from me - and in true movie fashion, the book ends with a band performance. Because this is not real life.



I'm going to go with 2.5 stars out of 5 for this one.
In Real Life is as unrealistic as YA contemporary can get. If you don't mind a senseless love story that doesn't have any depth, or if you're bored out of your wits and need a book to speed-read, pick this one up. Otherwise... ehh.

You can find In Real Life at your local - or online - bookstore on March 1st, 2016. Have you read it yet, or are you planning to? What's your take on online friendships? I'd love to know your thoughts, Geeks.

See you next time. Bye! :)